There are a number of ways to capture and download screenshots of your project.
While you can share your plans and designs interactively through Podaris:Enage, occasionally it is useful to save a screenshot, image, or photo of a project.
"Printing" the page as a PDF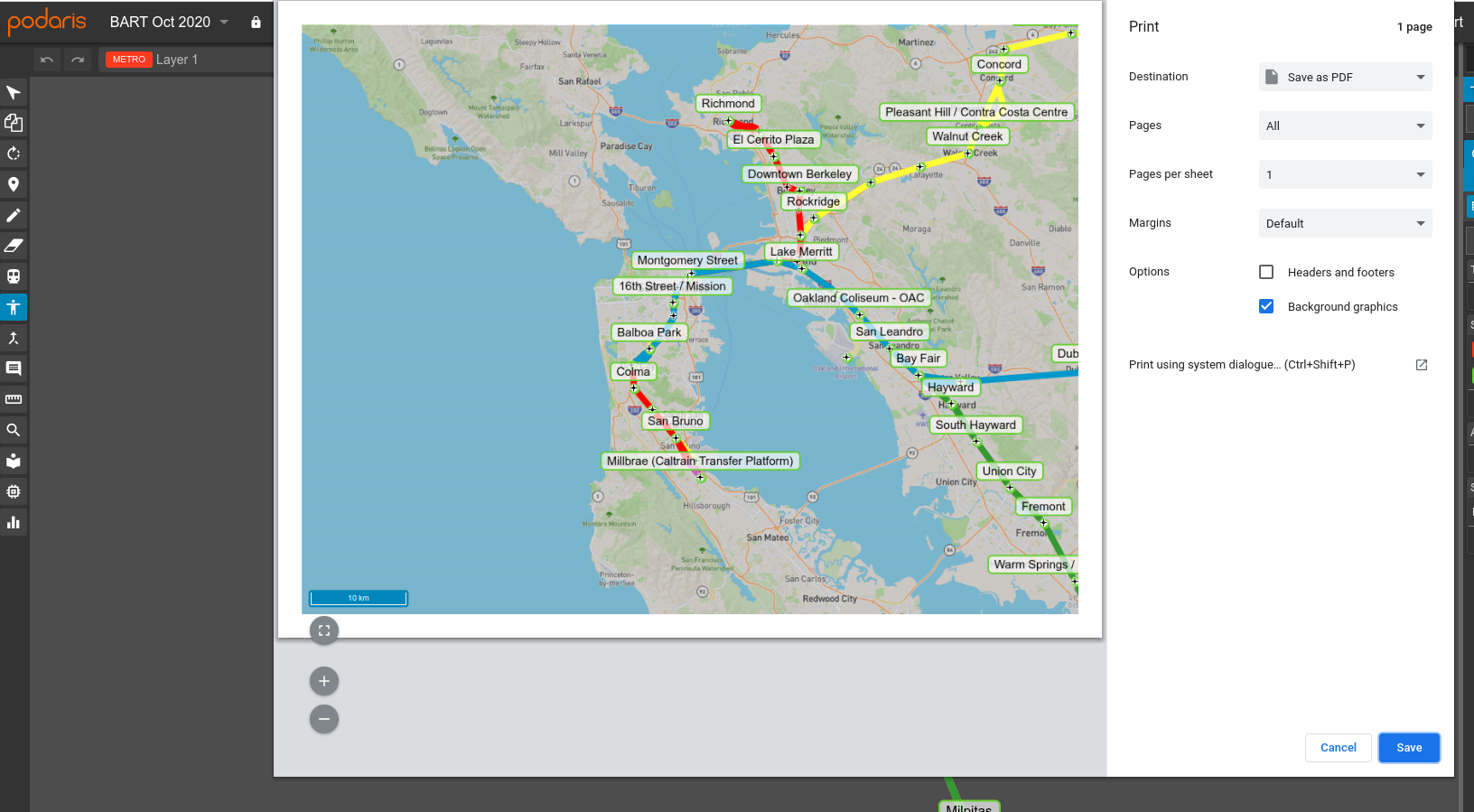 You can use your browser's native "print" button to export the current map-view as a PDF. When you export a project to PDF the toolbar and sidebar are hidden, leaving a full-screen image which reflects how your project is currently displayed.
In most browsers, the print function can be accessed by pressing CTRL + P or from the menu bar.
Capturing screenshots within Podaris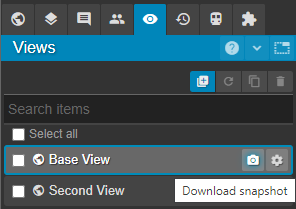 The

button on the Views panel allows you to download a high-resolution (1920x1080) .PNG of your current view.
Paid feature: Exporting a high-resolution image is available for users with a paid plan.
Other methods
Use your operating system's print screen capability. Note, this is best performed in Engage if you do not want controls points and lines to be visible in your image.