Overview Panel
The overview panel gives a high-level overview of your project.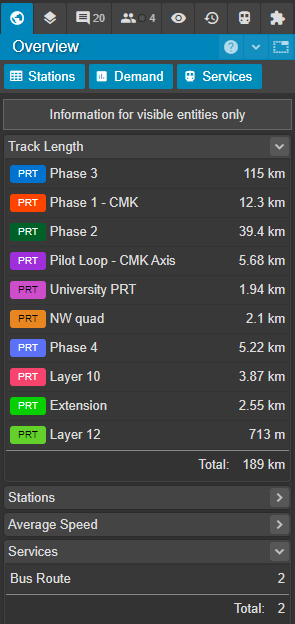 This includes:
Station Matrix button.
Demand button (this functionality will be enabled in future updates).
Active transport services button.
The length of visible track(s).
Number of visible stations (note that grouped stations are counted as a single station).
The average speed of each transport mode.
Services within your project.
This information can be collapsed with the down arrow