Vehicles
Transport vehicles allow you to easily configure different vehicle types and apply them to transport routes.
In Podaris, you create vehicles in order to apply them to trips within routes of the same mode. The settings you choose will impact trip performance and help define the route's overall capacity. For instance, by creating different vehicles you can quickly compare the impact of using a 12 Meter bus against a 24 Meter bus.
Adding a new vehicle
Click the button on the Services panel
Click to add a new vehicle specification
Select a name and corresponding mode.
Define key vehicle specifications such as capacity and cost which will be used for calculating route and trip KPIs.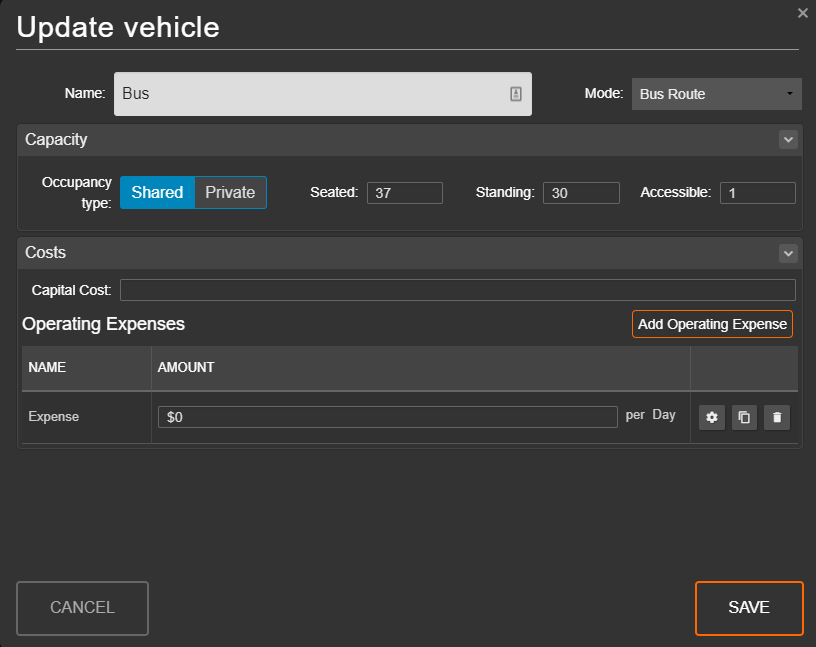 In order to understand how vehicles function within service scheduling, you can follow the tutorial on creating scheduled services.
You can also learn more about cost modelling with Podaris here.