Podaris was built from the ground up as a platform for real-time communication, asset sharing, and collaborative planning. It consolidates a wide range of powerful tools for messaging, video-chat, file-sharing, and collaborative drawing.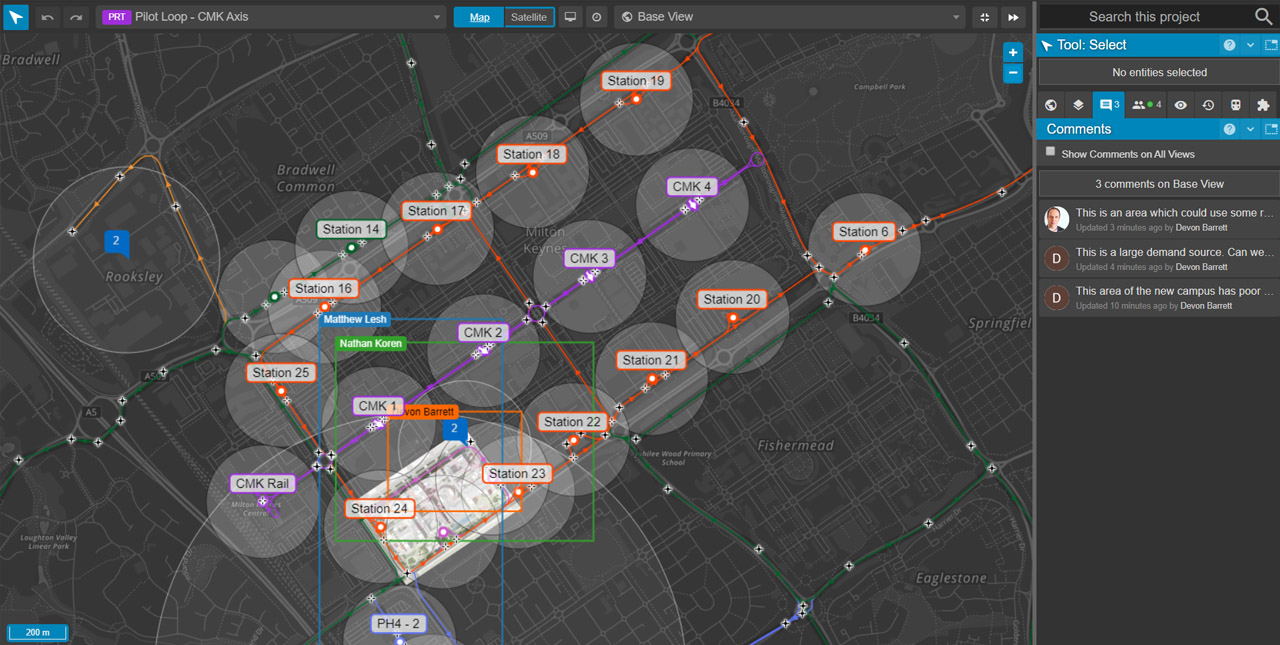 It represents a secure environment for uniting multi-disciplinary teams, bringing everyone connected with your project onto the same page, through a simple, intuitive interface.
Project owners/administrators can add collaborators at any point in project development, working with them in real-time, as though everyone is at the same table.
Collaborators can communicate via comments using the comment tool (Certain collaboration features require a paid account).
True real-time collaboration
Every change that you or your colleagues make is updated and synchronised in real-time across everyone's devices. Furthermore, Podaris enables you to view (and roll-back with unlimited revision history) every change that is made to the project.
The ability to see revisions instantaneously, and to comment, or even modify another user's revisions yourself, represents a profound upgrade to traditional workflow models.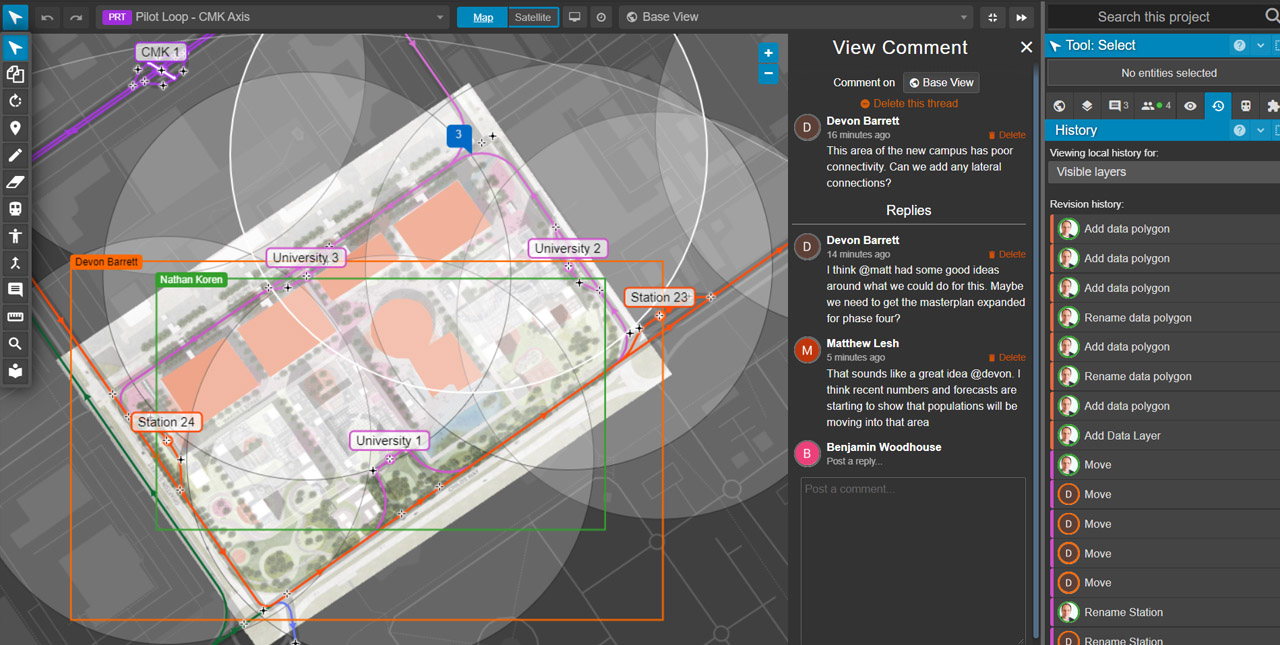 Asset Management and Sharing
Enterprise users benefit from a secure locker for organisational assets, visible to permitted team-members only and accessible via a branded company portal. Complete projects, transport infrastructure and georeferenced imagery can be shared between permitted team members, removing the need to email or convert files between team members and ensuring that changes to your files are automatically synchronised across the team.
Plugins, integrations and data Interoperability
Podaris is designed to support integration with a variety of existing third-party tools such as Google Sheets and QGIS. For more information, please see our page on plugins and integrations, here.