Podaris can produce and exports a wide variety of outputs in a number of formats.
Entire Podaris projects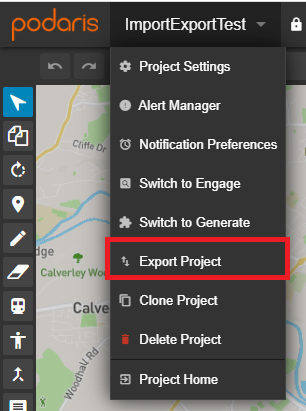 The Export Project option allows you to export an entire project in a variety of formats including .PODARIS, GeoJSON, PRTSim, CityMobil and GTFS.
Station Matrix data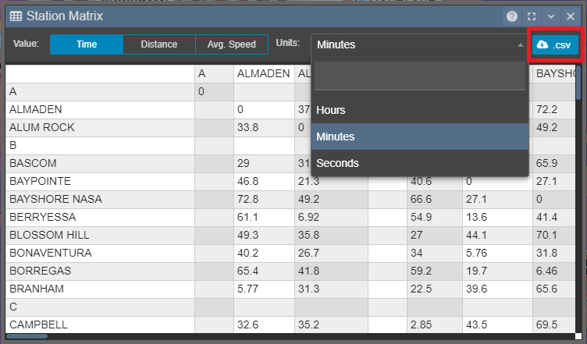 Station-to-station travel times, distance and velocities between stations connected on parametric infrastructure (n.b. not street-following buses and routes with manual patterns) can be exported as .CSV. For more information on the Station Matrix, click here.
Active Transport Services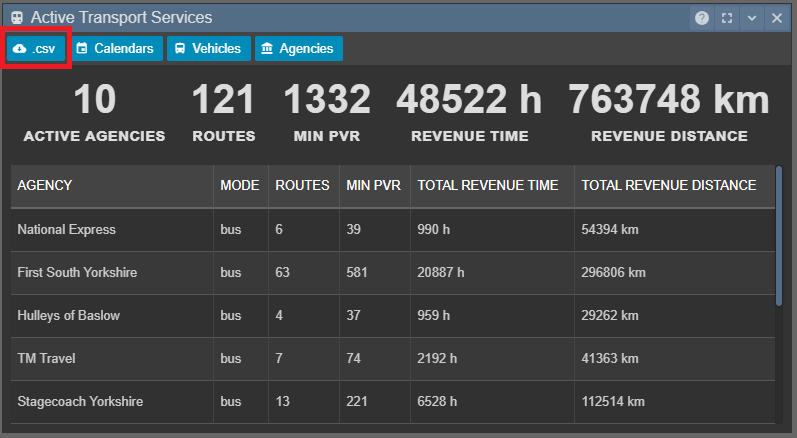 The Active Transport Services panel, accessible through the Overview Panel allows you to export a .CSV file in one of two forms
Agency - key statistics broken-down for each mode for each agency.

Route - key statistics for each visible and active route.
Both .CSV files contain minimum PVR, total revenue time and total revenue distance for each agency or route, respectively. .CSV files exporting as agency will also include the number of active routes for each agency. To read more about how these outputs are calculated, please see documentation on Active Transport Services here.
Datasets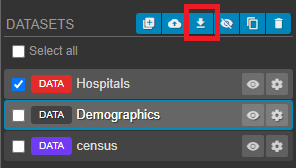 Datasets can be exported in a variety of formats:
GeoJSON - open standard format designed for representing simple geographical features
Shapefile - Esri vector data storage format for storing the location, shape, and attributes of geographic features
KML - XML notation for expressing geographic annotation and visualization within two-dimensional maps
Comments

Comments generated in both Podaris:Plan and Podaris:Engage can be exported as a .CSV file.
Screenshots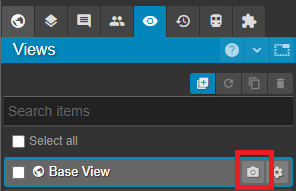 Snapshots of your views can be downloaded from the Views Panel as a high resolution .PNG. For alternative methods of creating screenshots of your projects, please see here.
Services and Patterns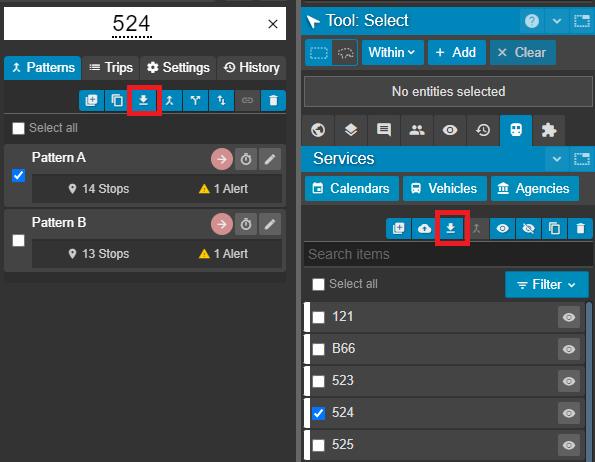 Both routes and individual patterns can be exported in one of three formats:
Isochrones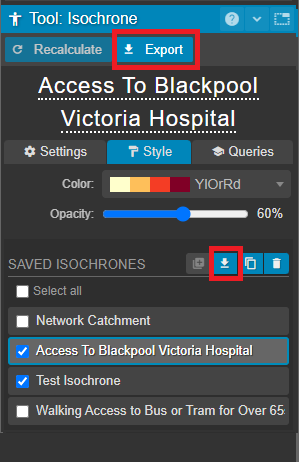 Isochrones can be exported individually, or in bulk, as either:
Geometry - polygons for the isochrone geometry in your chosen GIS format
Query Results - a .CSV containing results of all queries for this isochrone